Swiss health insurance comparison & medical insurance guide Switzerland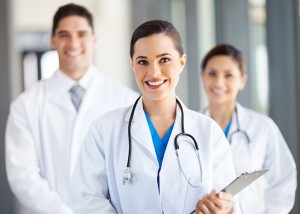 By law, every Swiss resident is obliged to have a health insurance policy. The aim behind this is to make sure everyone living in Switzerland is provided adequate healthcare in case of sickness, maternity or accident.
Every person who moves to Switzerland therefore has to obtain compulsory health insurance with an authorised Swiss insurer within three months of their arrival. In addition to this mandatory health insurance, Swiss residents can choose to add an optional supplemental health insurance plan.
How does the healthcare system work and what does the Swiss health insurance cover?
The Swiss healthcare system is based on a combination of public and private health insurance plans.
The mandatory basic insurance ("Grundversicherung") covers usually sufficient basic medical care in case of sickness and preventive measures during maternity. An additional accident coverage is only needed, if you work less than 8 hours a week for the same employer. Otherwise it is included in the mandatory basic insurance. Dental treatment, on the other hand, is generally not covered. In these basic insurance policies, all insurance companies are obliged to offer the same benefits. These benefits are laid down in the Health Insurance Act (KVG).
The most important services covered by the compulsory basic Swiss health insurance are:
Outpatient treatment
Inpatient treatment
Emergency (for insured persons who work 8 or more hours/week for one employer)
Medicines
Pregnancy and childbirth
Healthcare
Rehabilitation
Illness abroad
Alternative therapies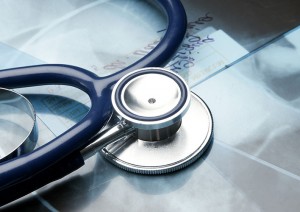 Supplemental Swiss health insurance can add additional coverage to standard plans. As a matter of fact, more than 80% of the Swiss population have an additional health insurance to cover up benefits that are not included in the basic insurance. Especially dental care, costs for spectacles and contact lenses or the use of a private room and treatment by a head physician are common aspects for which Swiss residents choose an additional private health insurance policy. Which benefits are offered, depends on the respective policy and insurance company. In contrast to the mandatory basic insurance, insurance companies can reject applicants for the optional supplemental health insurance due to their medical condition.
Unlike other European countries, the Swiss health insurance only covers individuals. There are no combined family-plans, each family member needs his or her own health insurance policy, including children.
Tip: While the mandatory basic insurance covers the same benefits irrespective of the provider, premiums and add-ons can vary considerably between insurance companies and policies. We therefore highly recommend to compare different health insurance plans before committing and concluding a contract for one or the other policy.
How high are the Swiss health insurance costs?
The health insurance premiums in Switzerland are not dependent on income. Instead, they are calculated based on the insured person's risk profile. Those, however, who have a low income, can be entitled to a premium reduction. In addition, children up to the age of 18 pay lower health insurance premiums.
The insured person must pay monthly premiums as well as a contribution towards the cost for medical care that was received. Although the benefits for the compulsory basic health insurance are the same, insurance companies charge different monthly premiums.
For the mandatory basic health insurance, every insured person has to pay a contribution to the total annual cost of medical consultations and treatments in addition to the monthly premiums: the franchise. This deductible is calculated as a percentage of the total annual medical costs of the respective insured person. The insured person must at least pay CHF 300 per year for medical expenses. The franchise is limited, however, to a maximum of CHF 2500.
Tip: There are ways to lower your monthly premiums:
By rising your franchise, you can decrease the monthly cost for your health insurance policy.
You can also lower your health insurance premiums by choosing a policy with a restricted choice of doctor or HMO (health maintenance organisation).
Also, you can decide to take out a so called Telmed policy, in which you are required to consult a telephone counselling service before seeking medical care. This service consists of professional medicals and will refer you to a doctor or hospital if necessary.
Finally, you can change your health insurance company to save money on premiums.
How Do I find the best health insurance plan for my personal needs?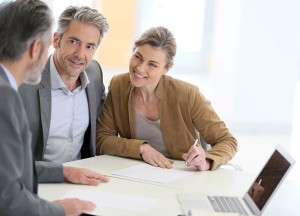 In general, you can choose any insurance policy you want. There are more than 80 health insurance companies in Switzerland and you are not obliged to take out your supplementary policy with the same insurance company that provides your basic health insurance. Facing this multitude of providers, it is not always easy to find the best health insurance plan.
Tip: If you want to change your health insurance provider or switch to another plan, be aware of the terms of notice. In most cases, you will need to inform your insurance company three months ahead of your cancellation and will be able to switch to the end of the calendar year. In some cases, you can also cancel your insurance in the middle of the year.
Since there are so many options we highly recommend to compare the various health insurance companies' premiums before deciding which policy to take out. Via the form below you can request such a comparison by a proven insurance expert – completely free of charge and without obligation!